For smart living
Children's laughter, the sound of waves, the feeling of being on vacation – living in the here and now. While you are on vacation, COMEXIO takes care of your home. Quality of life in the best sense.
Forgotten your iron?
One look at your smartphone is all it takes!
Who hasn't experienced this: you're lying on the beach with your family, the sun is shining, the sea is roaring, the palm trees are swaying in the balmy wind. Your son laughs as you lift him up in the air and tickle his nose. A perfect day of vacation! There the worries should be far away. They are – but only almost: Did you really turn off all the lights in the stress of departure? Is the iron still on? Is the skylight closed? With COMEXIO, such thoughts no longer torment you.Instead of getting lost in horror fantasies of a burning attic or the rain-soaked parquet floor, just check your phone.
One look is enough: All electrical devices are switched off – even the iron! The smoke detectors do not show any alarm. Everything is fine! You sit back, relax, take a sip of the cocktail and enjoy the view of the waves glistening in the sun. The sky is a brilliant blue.
"Self-inflicted apartment fire? Horror scenario! Now I know at all times that my iron is off."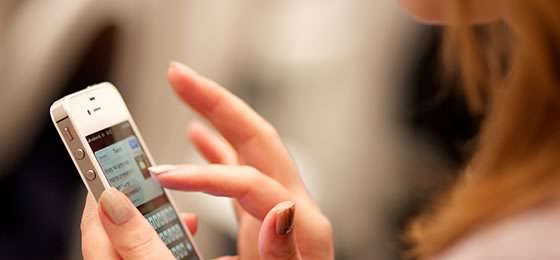 Mobile communication:
Carry your house in your pocket!
The technology of COMEXIO relieves you in everyday life! So you finally have time for the really important things in life! No matter where you are in the world: You always know that everything is fine at home. But that's not the only thing that brings you additional quality of life. Thanks to COMEXIO you gain space and time for everything that is important to you. You would like to stay a little longer in the café with your girlfriend, but you are still expecting guests? Start the oven from the road. With COMEXIO you are directly connected to your house. You carry your home with you virtually everywhere: whether you're on a business trip in Shanghai, cruising the Caribbean, or just around the corner shopping.
Why should your house be able to do less than your smartphone?
Meanwhile, you've gotten used to surfing the web or answering emails on your cell phone! Soon, you'll be taking the benefits of your smart home for granted, too. You will no longer want to do without checking on the road whether everything is still in order at home. Also, the ability to turn off all lights and electrical appliances with the flip of a switch when you leave the house will soon seem just plain convenient!