Much more than just a button.



COMEXIO Multitouch

–

Completely rethought.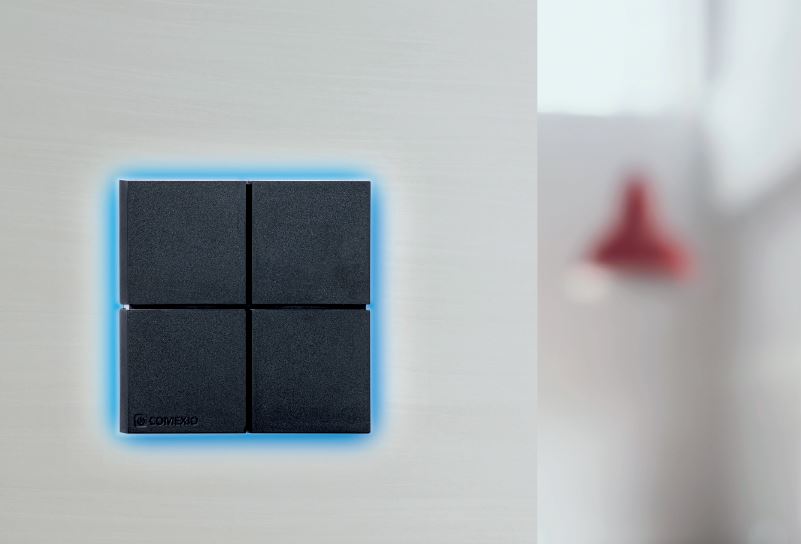 Switching was yesterday
–

One button all possibilities.

 Innovative, Flexible, Multifunctional. Designed for uncompromising comfort, COMEXIO Multitouch is a unique and intuitive operating concept with swipe gestures.
Less cable work
It is a bus system with flexible wiring.
Future-proof
The wiring topology remains future-proof, as it is similar to EIB/KNX.
Quickbus
Based on Quickbus technology. Quickbus is a Plug & Play bus system developed by COMEXIO. More information here.
More flexibility
Very flexible for extensions. The new function is simply assigned to one of 20 gestures.
Plug & Play integration
The integrated Plug & Play function minimizes the programming effort and guarantees a fast commissioning.
Temperature and humidity sensor onboard
With the integrated temperature and humidity sensor and the RGB lighting, the gesture button additionally sets itself apart from its market competitors. An integrated signaller for alarm and notification tones is also included.
Unique operating concept.
Control shutter
Swiping from bottom to top moves the shutter up.
Change light scene
Pressing in any desired position changes the light scene.
All OFF
All functions are switched off by putting the palm of the hand on the button.
Three colors. Anything but monotonous.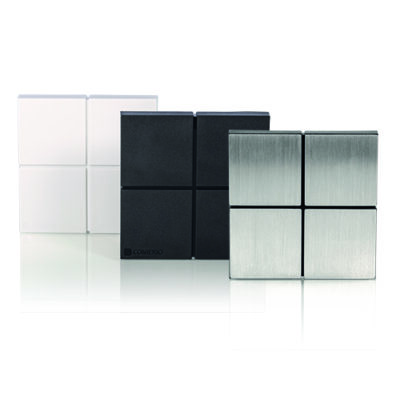 Variants:
White, Effect Light White

Black, Effect Light Black
Discover our innovative button.
Enjoy COMEXIO Multitouch.
COMEXIO Multitouch combines timeless design with a wide range of features for all ages. The low cable volume, fewer device sockets, a minimal number of terminal blocks and a breathtaking price-performance ratio make the COMEXIO Multitouch even more attractive.
Discover new possibilities for more comfort.
Click here to go to the shop:
Here you can find more information about the Quickbus: