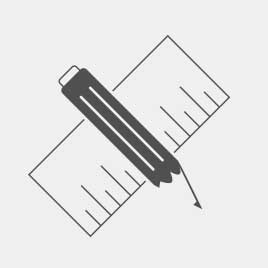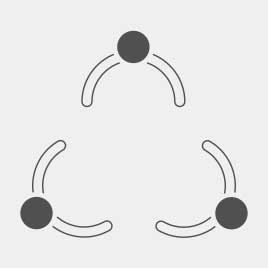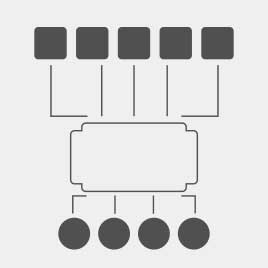 TELL US YOUR WISHES
You want COMEXIO – What should your house be able to do?
We will sketch a plan together with you. Of course you can let off steam with our online planning tool.
If you have further questions, we will be happy to answer them for you!
FIND YOUR PARTNER…
We have certified electrical partners throughout Germany who will be happy to take care of your COMEXIO.
You can find your partner here.
There's no partner near you?
No problem, the electrician of your confidence can contact us at any time.
DETAIL PLANNING
Use the COMEXIO planner to define the number of lights, switches, heating and shutters for each room in your smart home.
DISTRIBUTOR CONCEPT
After the detailed planning, all information for the design of your distribution list is available.
The COMEXIO planner will create the complete documentation for you and optionally we will also produce a
fully equipped distributor with basic programming for you.
INSTALLATION AND COMMISSIONING
Now your house gets its new electric heart. Cables are connected, switches mounted,
Roller shutters tested, lamps lit, sockets brought to life.
The basic processes are programmed, so that all desired functions
really work.
FINE GRINDING
Your house is now fully furnished. The boxes unpacked and you sit on the couch
and easily learn how to integrate new lighting scenarios and functions into your Comexio system.
Imagine that: Your wife / your husband comes home in the evening, opens the lock with the finger sensor and your home is bathed in a warm light, a relaxing music flows through the smart loudspeakers and the…
Or: You enter your house on Saturdays after shopping. The alarm system gives you access.
An invigorating song – fresh from the charts – rumbles down the stairs and greets you friendly…
WHY KEEP DREAMING – WE ARE HAPPY TO ADVISE YOU!
Of course our team will advise you free of charge and without obligation. The COMEXIO system fulfils
by its open architecture and the many languages it speaks, it desires much more than most of its market companions.
Send us an email or call us!
Best now!
Contact
Comexio GmbH
Eisenberger Straße 56a
67304 Kerzenheim
Germany
Phone +49 6351 – 47 804 0
Fax +49 6351 – 47 804 99
info@comexio.com