A day in the Comexio smart home
7.00 am
The alarm goes off. The blinds open to the first rays of sunlight. The bathroom is pleasantly warm.
8:15 am
You leave your home in a good mood,turning off all lights and all desired devices with the press of a button. Open and close the garage door with your smartphone.
Your home realises that it is alone and looks after itself: Motion sensors, door and window contacts are activated. Exterior shading is adjusted if necessary. It protects the windows from rain and, depending on the temperature, controls incident light. The heating turns itself down to save energy.
4:00 pm
Your house is waiting for you to come home. The heating is being turned up to reach your optimal individual temperature for when you arrive. The heating can also be controlled on the move via smartphone if you're coming home earlier than planned.
05:00 pm
You come home to a lit driveway and are welcomed by the lights turning on in the hall.
06:00 pm
Time to get comfortable. Light colour and intensity adjusts to the evening. The living room lighting is dimmed, lights that annoyingly reflect in the TV are switched off.
07:00 pm
All blinds close after sunset. Garden lighting turns on.
08:00 pm
The bathroom is warm again, the bedroom is at the optimal temperature. The automated watering system looks after your plants.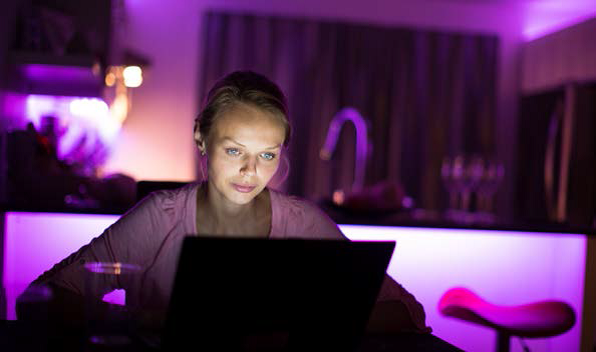 10:00 pm
The house falls asleep with you, turning off all light, garden lighting and other devices. Nevertheless, it remains alert and watches over you with motion sensors and door and window contacts…