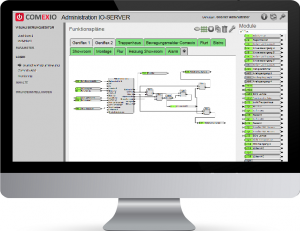 Easy programming
With the probably first and most comprehensive browser-enabled function plan you can implement and link virtually any requirement easily using drag and drop – and can so it live and from any location. There are no limits to your imagination.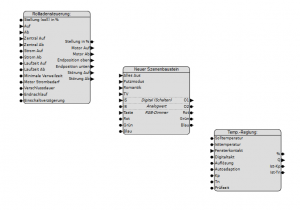 Pre-assembled modules make life easier
In addition to the familiar logic and processing modules, Comexio Administration offers solutions especially tailored to building automation. For example, apart from the light scenes modules, there are also more complex modules such as roller shutter control, with which you can do a lot but don't have to do much.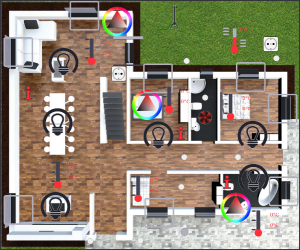 Visualise like a professional
Creating suitable visualisations is just as easy as programming the functions. Simply upload the floorplan and drag the required elements onto the relevant places. Dashboards are perfect, especially for the smartphone. Here the elements can be arranged clearly in the grid, for example; to control the roller shutters or to know how warm it is at home, in order to start up the heating punctually.