EnOcean-Bridge
EnOcean is an international standardized radio standard, which is one of the most widespread radio standards in building automation in Germany and Europe.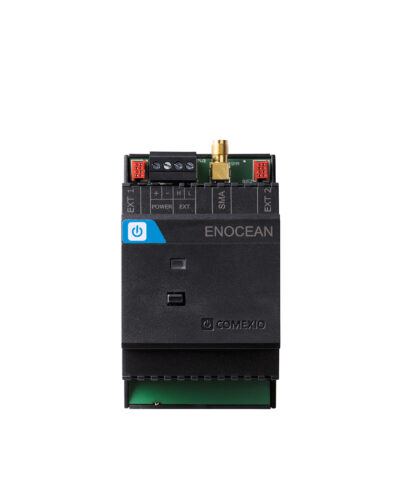 Almost battery free
The idea and special feature of EnOcean is that almost all sensors and also actuators do not need batteries.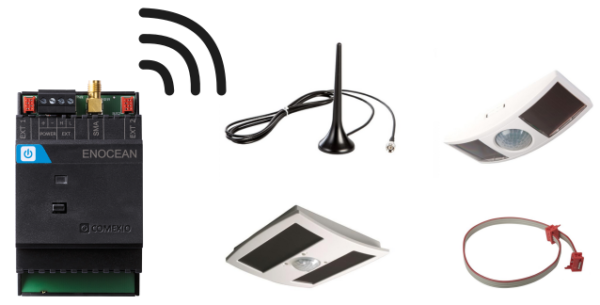 Wireless expansion, ideal for retrofitting
Expand your installation with wireless components of the batteryless wireless standard EnOcean. With the COMEXIO EnOcean-Bridge no chiselling work is necessary.
Enormous range
The reception is comparable to WLAN, i.e. usually one extension is sufficient e.g. for a single-family house.
Nearly battery free
Most EnOcean components do not need batteries and use energy from the environment, such as the kinetic energy from touching. For you, this means no failures due to flat batteries.
Number of participants: 128 actuators/256 sensors
Range in buildings approx. 25 m
Range in open spaces approx. 300 m
Transmission frequency: 868 Mhz
Current consumption: 20mA
Telegram length approx. 1ms
Unique transmit ID (32 bit)
Standard: ISO/IEC 14543-3-10
Wiring example EnOcean-Bridge
This might also interest you: