Wiring Topology
At COMEXIO, we rely on a central, future-proof wiring topology. This means that almost all cables are pulled into one or more central distributors. This entails a certain amount of additional work in the initial cabling, but can be put into perspective by cheaper cables for e.g. push buttons and more distributors (each level). Decisive advantages of this topology are that on the one hand one is very flexible and on the other hand one has future-proof wiring.
The basic principle of the wiring topology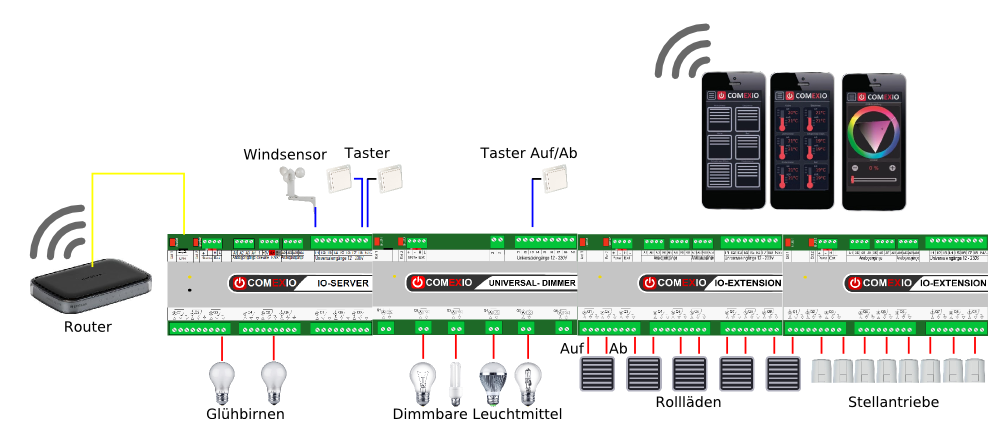 | Lead | Example | Recommended cable | Colour |
| --- | --- | --- | --- |
| Sensor | Pushbuttons, brightness sensors, motion detectors, wind sensors | JY (ST) Y | |
| Actuator | Roller shutters, lighting, sockets, control valves | NYM lead | |
| Network Cable | Comexio, Router, NAS, IP Camera | CAT 6 or 7 | |
Advantages and Disadvantages
future-proof: system-independent cabling
simple wiring principle
higher wiring costs
very flexible: the individual and new functions of sensors and actuators can be changed in the software at any time without rewiring.